Recently, the raw material rising gradually, which lead to the increase cost of motor. Driving by the rising cost, there is price adjustment of QS Motor. What's more, if the raw material keep rising, we might have to make adjustment again in near future. Thank you for your understanding in advance.
Price of rare earth.
refer to the link for more information. https://www.smm.cn/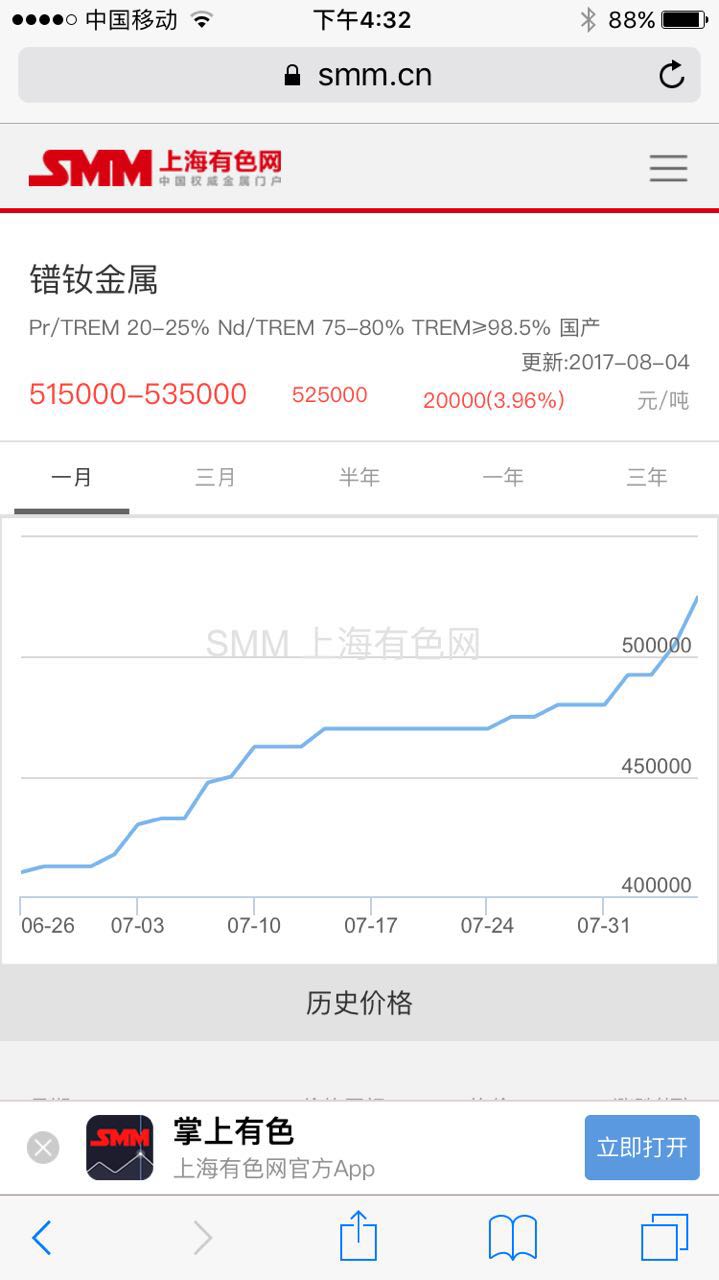 QSMOTOR Price Adjustment Letter.
To dear customers:
Thank you for yr trust and support for a long time, to have great cooperation platform for both. The raw material makert increase quite a lot, such as 10inch 205 30H magnet increase RMB 15.0 per set, other accessories (steel rim, steel stator, axle etc.) increase RMB 8.0/set. Moreover, the rising trend is still keep on. We are not able to make internal cost control due to the increase cost pressure of motor parts supplier, now we have to determin the increasing price, refer to 10inch 30H motor cost increase RMB 20.0/set, since 28th July, 2017. We are forced to make the price adjustment, thank you for your understanding and support in advance.
Sincerely with our best wishes!