In order to make the test faster, we drill holes directly on side cover, insert approx 9ml Ferrofluid inside of motor.
We did the temp rise of the motor before, with 1000W output, it last 14min. During the test, we are delighted to find the ferrofluid helps for the heat dissipation from stator/cooper to wheel rim and side cover. Finall, with 1000W, it last 35min (reach 150 degress), which approx 2.5 times than standard (the small hole on side cover might also help a bit). We verify that ferrofluid could help for heat dissipation.
The side cover get 88.7 degree with ferrofluid instead of approx 42 degree w/o ferrofluid.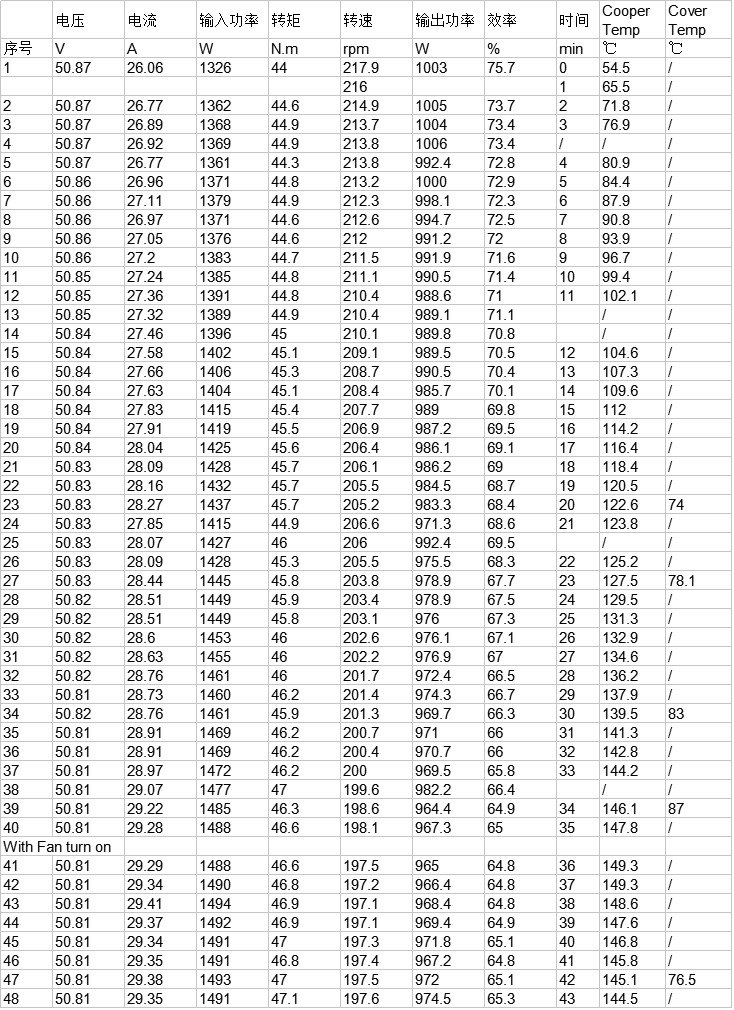 Want to see what does the rotor and stator looks like with ferrofluid? We disassembly the motor after the testing.
Btw., one customer ask us to help him to install the ferrofluid & hub sink from Matt. Here is the picture for reference.
No QS Motor, No Super EVs!