Preparation for The 30 Minutes Power Of Electric Drive Trains by QSMOTOR
The 30 Minutes Power Of Electric Drive Trains by QSMOTOR
For L6e European certification, according to Official Journal of the European Union, tests for measuring the net power and the maximum 30 minutes power of electric drive trains is done by QSMOTOR.
Motor: QSMOTOR 20inch 1000W 205 40H V1 Hub Motor
Controller: Kelly Controller KBS48101X
Input Volt: 51.2V
Special dynamometer for the test, Vito in the picture : )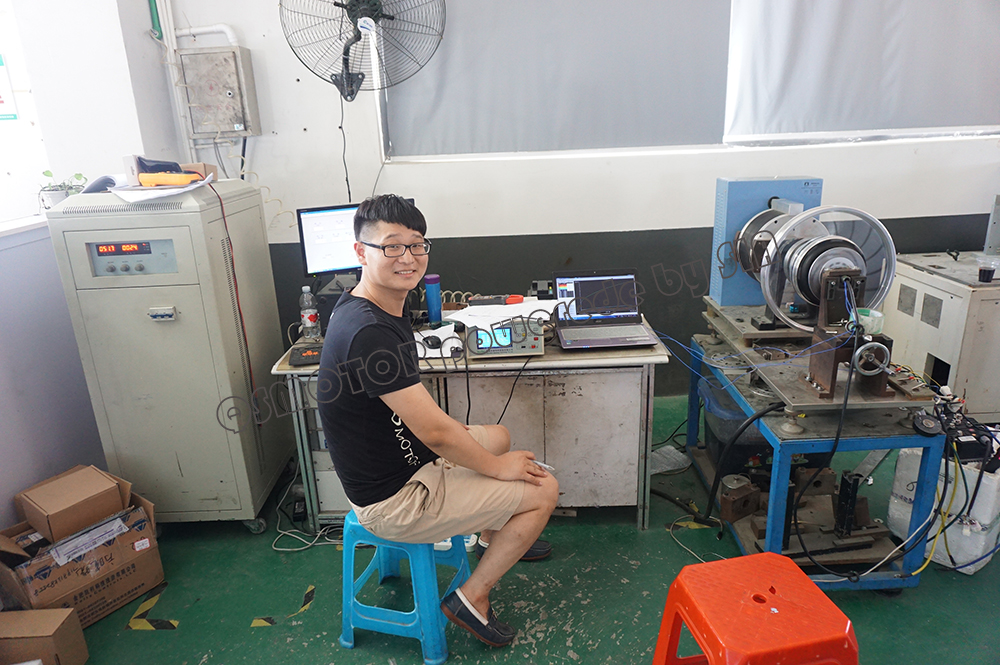 Motor, inset thermocouple inside of cooper to monitor the temp.
Multiplex temperature tester, ch5 & ch8 inserted (environment temperature 36.1 ℃)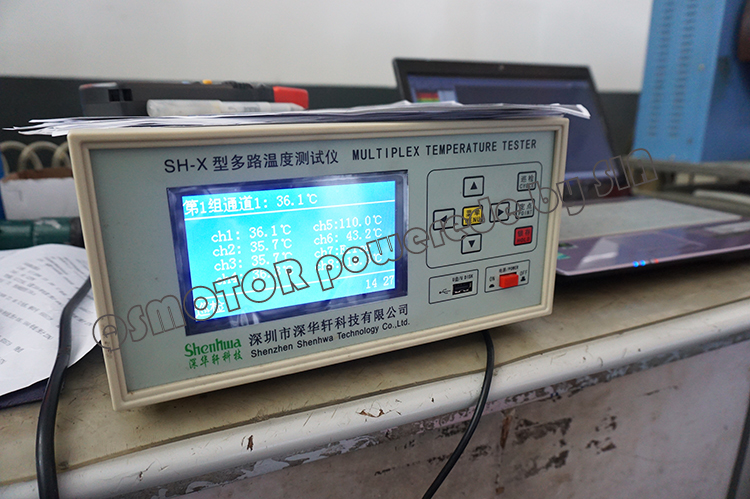 Motor and controller mounted on the dyno
Dyno Model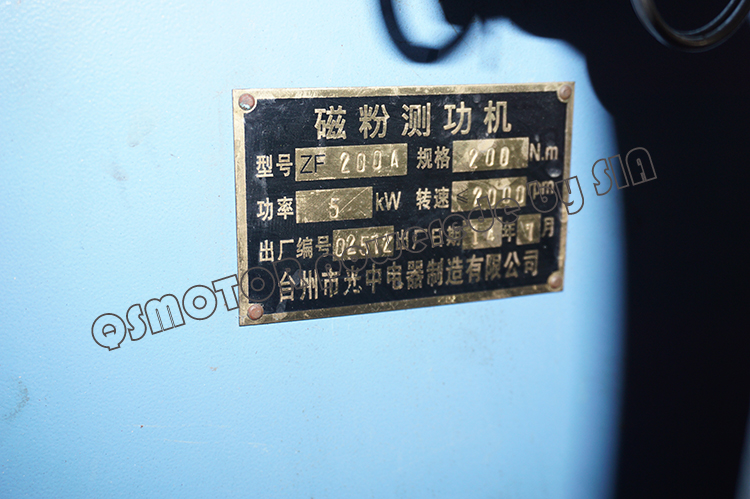 Ready for testing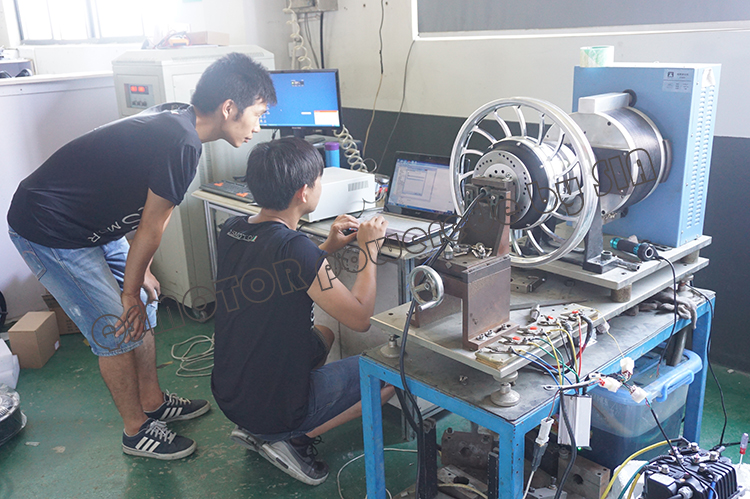 Measuring the net power
Due to the settng of controler, peak power 1287W. Because of high turn winding, the EFF is approx 83%.

The maximum 30 minutes power of electric drive trains
Firstly, the motor run at 1000W, it goes over 150 degree centigrade in 14min (from 47.3 degree centigrade).
Then, we run motor at 800W, the temp run from 85 to 127.1 degree centigrade in 30min.
Finanlly, we test it at 900W, the temp run from 73 to 150 degree centigrade in 26min, we believe it could held 900W in 30min if run from environment temperature.
Temp rise curve at 800W, we also test 600W, 700W & 750W at the end, and found 700W is the maximum continuous power.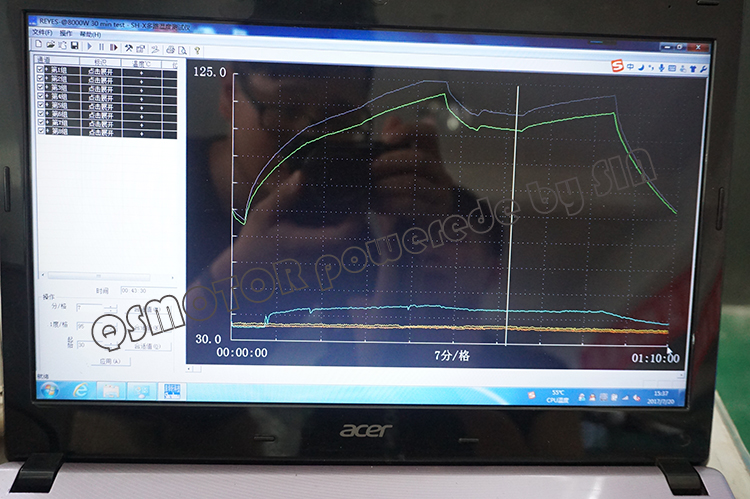 Temp rise curve at 900W.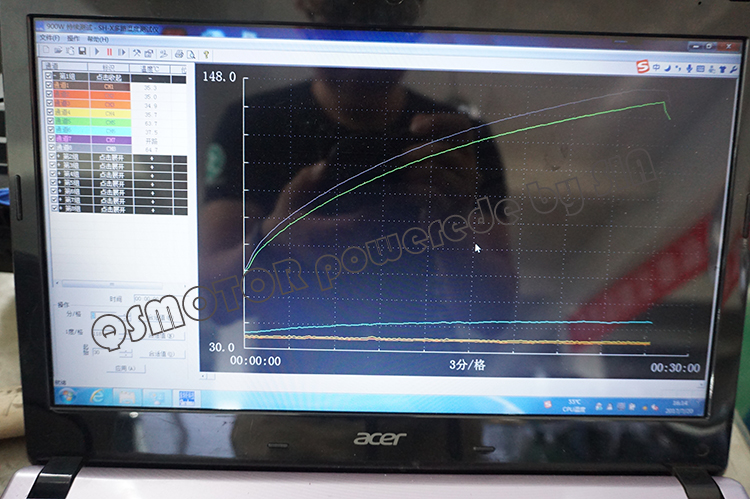 Test Data at 900W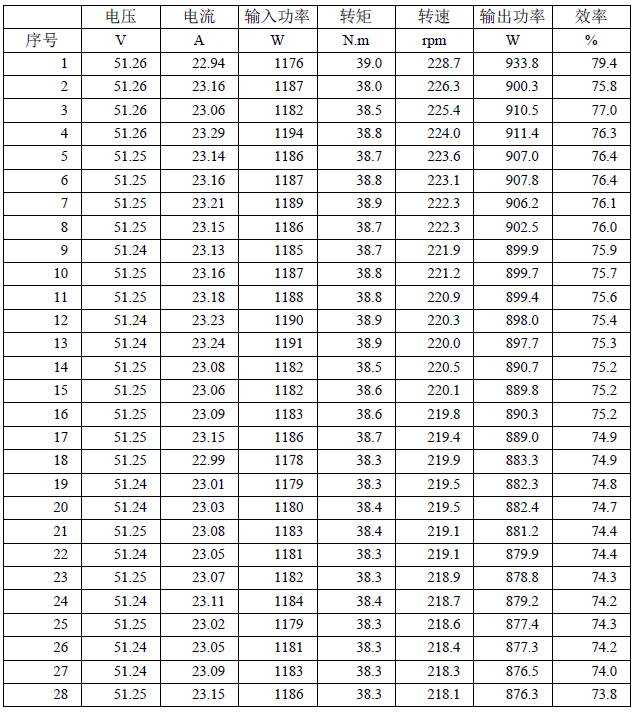 The next day, we verify 900W last 30min from 48.8 to 147.7 degree centigrade.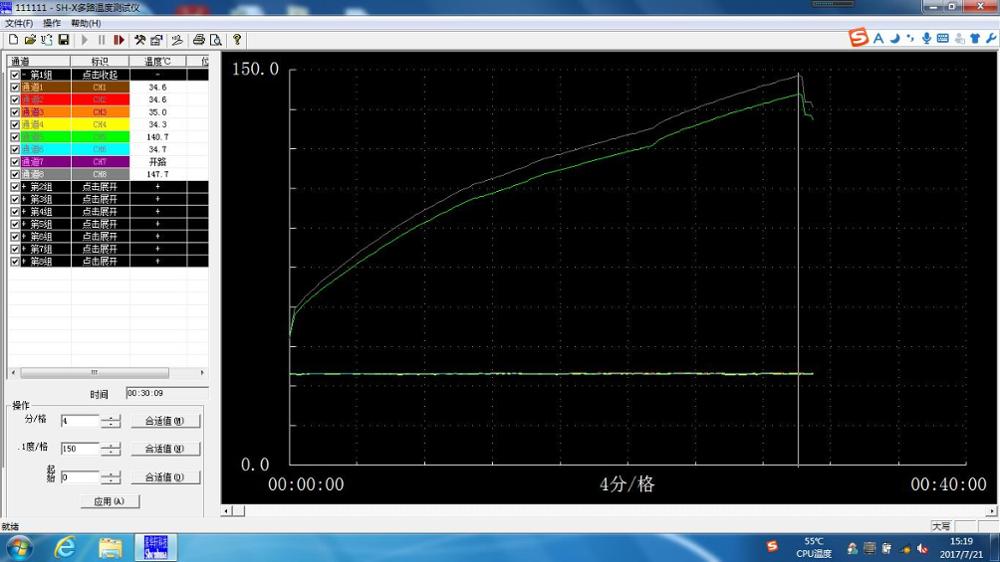 In a word, the maximum 30 minutes power of electric drive trains is 900W, the maximum continuous power is 700W.
We name the 205 40H V1 motor to be 1000W, base on the configuration of motor. Acutally, the rated power differs on the windings. The less kV is, the less rated power is with more kt (same peak torque).
For more information, please feel free to contact with us.
No QS Motor, No Super EVs!